Waiting For Henry - The Story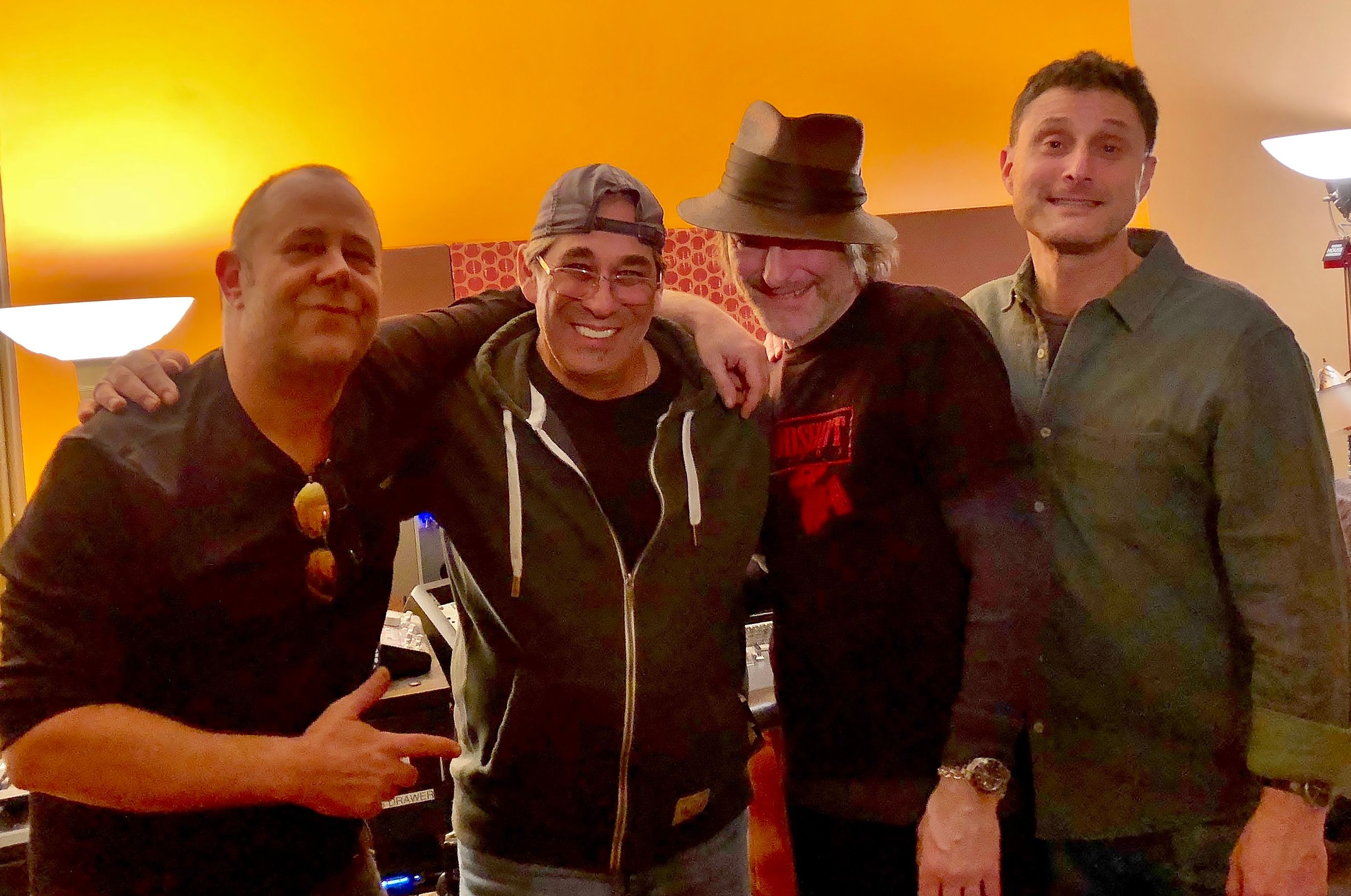 With an early-February 2019 streaming release date, Waiting For Henry's new EP is in the can.  Produced by Tommy Stinson (former Replacements bassist, and current Bash & Pop frontman) at his home studio in Hudson, NY, the recordings are intentionally WFH's rawest to date, yet may be their most accessible.  Tommy's work on his latest Bash & Pop release caught the band's ears as the honest, gritty sound they were looking for with their new batch of songs. After WFH singer Dave Slomin filled in for Tommy during a New Jersey snow storm, a connection was made and the EP's direction set.
Formed in 2010, Waiting For Henry began as a reconnection of three former schoolmates, Dave Slomin, Dave Ashdown and Mike Chun, who reunited to make the album they never made years ago. Once Ashdown switched to twangling his guitar full-time in 2015, drummer Rob Draghi joined and is currently recording and touring with the band. Originally intended as a DIY project for friends, their first album, Ghosts & Compromise took an unexpected and truly DIY path to critical acclaim, first making the rounds of European Americana blogs and radio via the word-of-mouth highway, before returning home to similar embrace in the US. Honoring the band's unique sound, melding early 80's indie rock with later Alt-Country, The Huffington Post hailed the album as "perfect for any playlist in any era," and The Alternate Root rated it a 2013 "Top 10 Album."
This response earned the band a spot to record their sophomore album, Town Called Patience, with renowned R.E.M. producer, Mitch Easter, who related to the band saying: "It's always nice when I hear what I think of as 'real songs', by which I mean songs that get to your emotions, or make you think, or smile… These guys write songs that have that spark." Town played well and long at radio, earning several months heavy rotation at SIRIUS-XM's The Loft, where PD, Mike Marrone called Waiting For Henry one of "my favorite new bands." The album earned adds and spins around the country, at stations including:  WBJB, NJ; WQBR, PA: WLVR, PA: RadioFreeAmericana; WPYA, AL (Reg's Coffeehouse); WETS, TN; WFIV, TN; WMKY, KY; WOUB, GA, KUNI, IA; KHYI, TX; KHUM, CA, WMOT, TN, etc.
Waiting For Henry was invited to Toronto's NXNE Fest in 2014 and 2015 and has performed at many other festivals including Musikfest (Bethlehem, PA), Canadian IndieWeek (Toronto) and Chicago's 2018 Taste of Randolph.  They've packed clubs from NYC to Boston and their sold out Boston-area show from December 2017, for TheAlternateRoot.com's Extended Play Sessions is currently streaming on Youtube. 
Okay, here's the deal... get out and VOTE friends!  This is the most important election of our lifetime.  Like D-Day at the polls.  WFH was honored to be invited by the Biden/Harris Campaign to contribute a video of "BUY AMERICAN" to their TEAM BIDEN SINGS project. Check it our on our youtube page... CLICKHERE/WFH-TEAM-BIDEN-SINGS.  AND PLEASE PLEASE PLEASE VOTE DAMNIT!!!